Website Design – Website is a platform through which you can interact with internet users all over the world and introduce your services, products, goods and activities to them.
To put it simply, in the current situation and with the increasing expansion of the Internet, you "must" have a website.
Why should we have a website?
What businesses are useful for having a website?
With the expansion of the number of businesses similar to yours (your competitors), as well as long distances and traffic in big cities, your customers cannot come to you whenever they want to shop, they prefer to have a storefront. so that they can see the products they want, study the positive and negative points of each of them and compare their prices with other competitors and finally make a purchase.
Previously, in order for a person to buy a digital product in a Canadian city, he had to spend hours or even days searching different streets to find the product he wanted, and in the end he got so tired and confused. He either made the purchase without comparing or gave up altogether. But now, with the presence of the Amazon website (which the owners of this company once encountered this problem and started to design and implement Amazon), many customers' purchases have become easier.
For example, you have a furniture store; An employee or shopkeeper wants to buy a set of furniture. Due to the busyness of work, long distances and heavy traffic in big cities, it is very difficult for them to come and go to your store and it requires planning.
Here, if you have a website, in addition to introducing the type of fabric and wood used in the sofa, the country of manufacture, their dimensions, and a series of good pictures, customers can get the information they need by referring to your product pages. compare and if they like it, they will contact you in person to close the contract.
By doing this, the time of going to and fro buyers is saved several times, you give the buyer the opportunity to think and compare at the right time, and you also prevent customers from visiting in large numbers and providing basic product information individually to each customer. .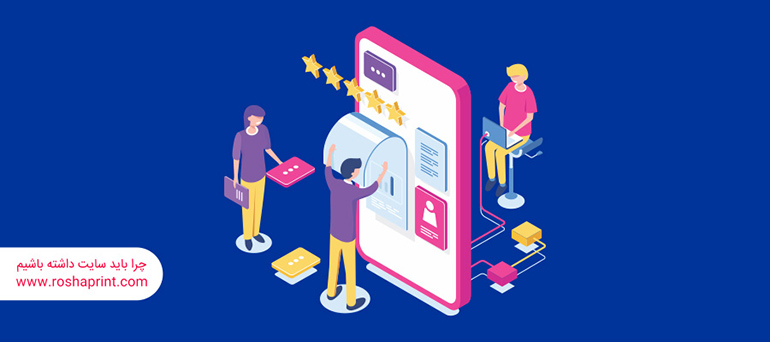 The difference between a website and a blog
What is the difference between a website and a free blog?
The site is a platform that is run and launched by you from zero to one hundred. In fact, you buy a host and domain and use CMS (content management systems – such as WordPress, Joomla, Drupal, etc.) or different programming languages (PHP, ASP, etc.) to run You use to set up your site. In this case, all the authority of your internet network is at your disposal and you can make any changes you want.
Also, websites have many capabilities to expand, use unlimited posts, images, videos, emails, and anything you need. But when you start a free blog, you can't use many personalization features, you can't have your own images and videos, and you have to use image and video uploading websites. The whole thing is that you can only use the facilities provided by the company providing the blog. website
Our suggestion is not to use blogs for your business and if you want to have a personal page, use a free blog. Because there is no guarantee of the presence of this blog server in the future, and in fact it is as if you are building a house on water! Our suggestion is to use non-free and reliable services to set up your business website.
Should we set up a website for our business or use virtual networks?
Some people think that now that they have confused their name and official name in social networks such as Telegram, Instagram, Facebook, Twitter, LinkedIn or… and have a business page with many members (high followers), there is no need for a website anymore. They don't have a person. Or what is the point of spending money to set up a website and do all our activities on virtual networks. If you must have a website for 2 reasons:
1- Not all people in society use social networks, and you must have a part of your contacts who are die-hard fans of websites. In fact, many people still do not use smartphones or virtual networks or even cannot trust the advertisements of these networks enough. These people prefer to search on Google to achieve their needs.
2- Never put all your eggs in one basket! You do not know how long these social networks will exist or are available in our country. It is possible that the company you have limited your ads to, like Yahoo, will give up everything after a few years and fall far behind modern technology. But you can be sure that until the day the internet is established, there will be websites and unlike social networks, your website will be your own.
We think that in the article on business development with social networks, we have provided useful information on the presence of businesses in virtual networks, which can be useful and practical for you to read.
The rise of the site in Google
The importance of SEO and site optimization after launch
The design and implementation of the site without SEO and its optimization is completely meaningless. It's like if you opened a clothing store on the fifth floor of a building and didn't have any signs or advertisements to introduce it there. So how can your customers and clients find you? Thousands of people may pass in front of that building during the day, if they don't know that in one of the units of that building there is a clothing store with reputable clothing brands and prices much lower than the market, how can they find you?
Setting up a website without SEO is exactly the same as the example we mentioned. When you design and implement a website and even have very pure and valuable ideas inside it, but it is not introduced to Google, how can different people who need your business reach you?
Generally, people search for the type of activity, product or thing they want. Even if you own a big brand, there are still very few people searching for your name. By default, we have Rosha print website. People who come to us are generally looking for the business they need. Many of them may not even know that there is print and advertising as "Rosha". For example, these people search for "banner printing" in Google and see us because of the SEO we have done. No one searches for the phrase "Rosha Banner Printing" to reach us directly. Because as we said, that person may be the first time to print a banner and is not familiar with a particular advertising agency.
Exactly what you should do in SEO. You need to SEO your activity, products and services so that your audience can reach you by searching for them. We suggest that if any issue in this field is dumb and incomprehensible to you, read the article on SEO and site optimization.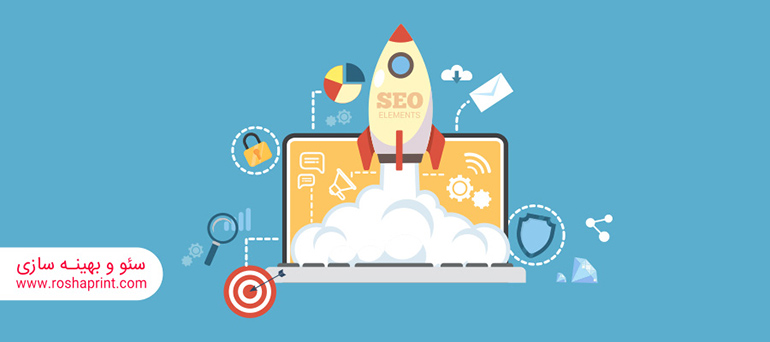 Rosha Web site design services

Rosha Web provides website design services with world-class systems and an attractive and dynamic appearance in the shortest time and at the best price for you.
Some website design services include:
Website design with modern systems
Website template design with new technologies
Designing a variety of sites related to your type of activity
Seo & Website Optimization
Buy a Host
Buy a domain
Virtual website advertising
Increasing the Alexa rank
Exclusive graphic design of all website elements
Some areas of website design work
| | | |
| --- | --- | --- |
| Types of website design | Types of website design | Types of website design |
| Personal website design | Exclusive website design | Nursing website design |
| Corporate Website Design | Online Store Design | Educational assistance site design |
| Educational site design | School website design | Business website design |
| Service site design | Medical website design | Door and window website design |
| Business website design | Entertainment website design | Gold shop website design |
| Download site design | Music site design | Website design of kitchen appliances |
| Clothing website design | Sports club website design | Medical equipment website design |
| Publishing site design | Advertising website design | Watch website design |
| Print website design | requirements Website design | Mobile sales website design |
| Real estate website design | Group discount site design | Office furniture website design |
| Tehran website design | West Tehran site design | Lawyer website design |
| News site design | Joomla site design | Agency website design |
| WordPress site design | CMS website design | Hotel website design |
| Car website design | Interior decoration website design | Sports website design |
| University website design | Cosmetics and beauty website design | Responsive website design |
| Barber shop website design | Construction site design | Responsive site design |
| Restaurant website design | Fast food website design | Car spare parts website design |
| Coffee shop website design | Exchange site design | Electrical appliance website design |
| Industrial site design | Online game website design | Clinic website design |
| Online sales website design | Cosmetics website design | Artistic website design |
| Movie site design | Scientific website design | Bag and shoe website design |
| Imaginative website design | Children's website design | Animal website design |
| Consulting website design | Psychology website design | Commercial complex website design |
| Gallery website design | Website design for business centers | Clothing website design |
If you need website design services, SEO and site optimization, specialized site content production, site template design, and anything else, please contact us.